RSPO PalmTrace is RSPO's marketplace and traceability system for purchasing and selling RSPO certified oil palm products.
The marketplace allows mills, crushers, traders, refiners, manufacturers, and retailers to sell and buy RSPO CSPO under one of the four supply chain models:
Identity Preserved
Segregated
Mass Balance
Book and Claim
Traceability system
The certified volume of mills, independent smallholders and outgrowers is the starting point for all sales under the four supply chain models. Certified members between the mill and the refineries who make use of the supply chain models need to register their sales and processing activities.
RSPO PalmTrace keeps track of the volumes, so they can only be sold once – either as physical material or as RSPO Credits.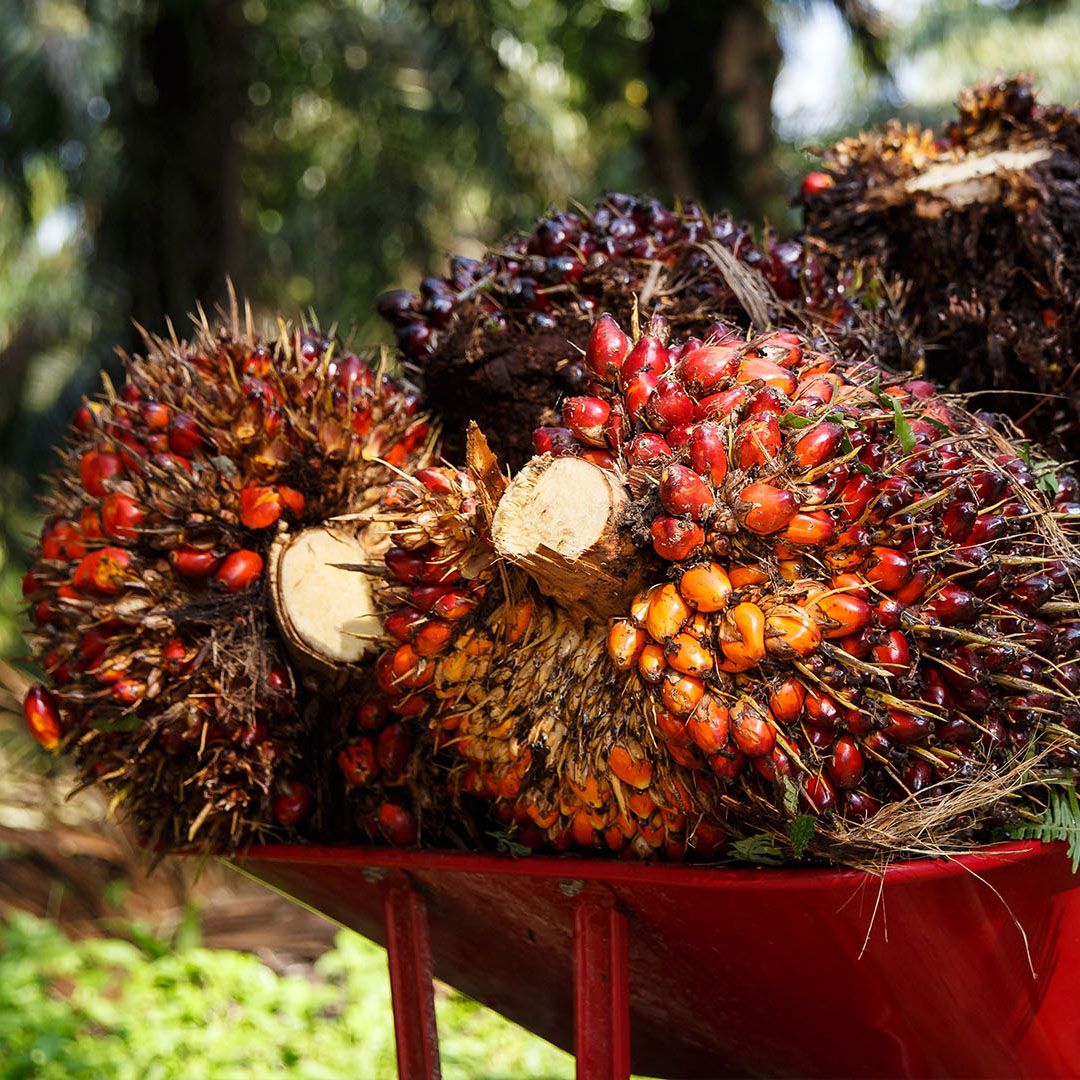 Supply chain
This simplified supply chain for CSPO and Certified Sustainable Palm Kernel Oil (CSPKO) shows the different options available to RSPO Members:
Mills
View their certified volume of CSPO  and CSPK
Register their physical CSPO and CSPK sales by making a Shipping Announcement
Alternatively, allocate CSPO to sell as RSPO Credits
Remove unsold Credits from the marketplace if they wish to trade the volume as physical
Report off market deals
Outgrowers
View their certified volume of FFB

Register their physical FFB sales to a certified mill by making a FFB announcement 

Offer CSPO credits for sale

When outgrowers sell RSPO Credits, they can sell their physical product only as non-certified

Report off-market deals
Crushers
Confirm Shipping Announcements of physical purchases of CSPK
Convert CSPK to CSPKO and CSPKE
Register physical CSPKO and CSPKE sales by making an Announcement
Alternatively, allocate CSPKO and CSPKE to sell as RSPO Credits
Remove unsold Credits from the marketplace if they wish to trade the volume as physical
Report off market deals
Refiners
Confirm Announcements of certified oil palm products
Register processing activities by converting
Announce sales of certified oil palm products
Visibility of the universe of mills in their certified supply chain which is automatically kept track of for IP, SG and MB
For MB stock declare mills that are supplying conventional palm oil or palm kernel oil
Pass mill information to customers
Independent Smallholders (IS)
Offer IS-CSPO, IS-CSPKO and IS-CSPKE Credits for sale
Report off market deals
Manufactures and retailers
Place bids to purchase RSPO Credits and thereby directly incentivise the production of certified sustainable oil palm products
Report off market deals with mills, crushers and independent smallholders
Know the certified mills and independent smallholder groups where purchased RSPO Credits originate from
Certification bodies
Request licenses for all certified members
Give mills certified volume for CSPO and CSPK
Give independent smallholders certified volumes for IS-CSPO, IS-CSPKO and IS-CSPKE to sell as Credits
Give supply chain actors processing rights
Give members rights according to their certificates
Which products are traced in RSPO PalmTrace?
Mills, outgrowers, traders, crushers and refiners who use the supply chain model IP, SG or MB do not only register their sales, but also their processing activities.
Conversions from crude oil into refined oil, and (double) fractions are done in the system. The available products in RSPO PalmTrace are shown in the product tree below. Whenever a member produces a derivative outside of this product tree, the traceability in RSPO PalmTrace ends and the volume needs to be traced. Upon tracing, a Tracing document is created as proof that the volume has gone through RSPO PalmTrace.

RSPO PalmTrace is developed and managed by Rainforest Alliance based on RSPO business rules. UTZ Certification is a programme and label for sustainable coffee, cocoa, tea, and hazelnut, and a partner sustainability standard with the RSPO.