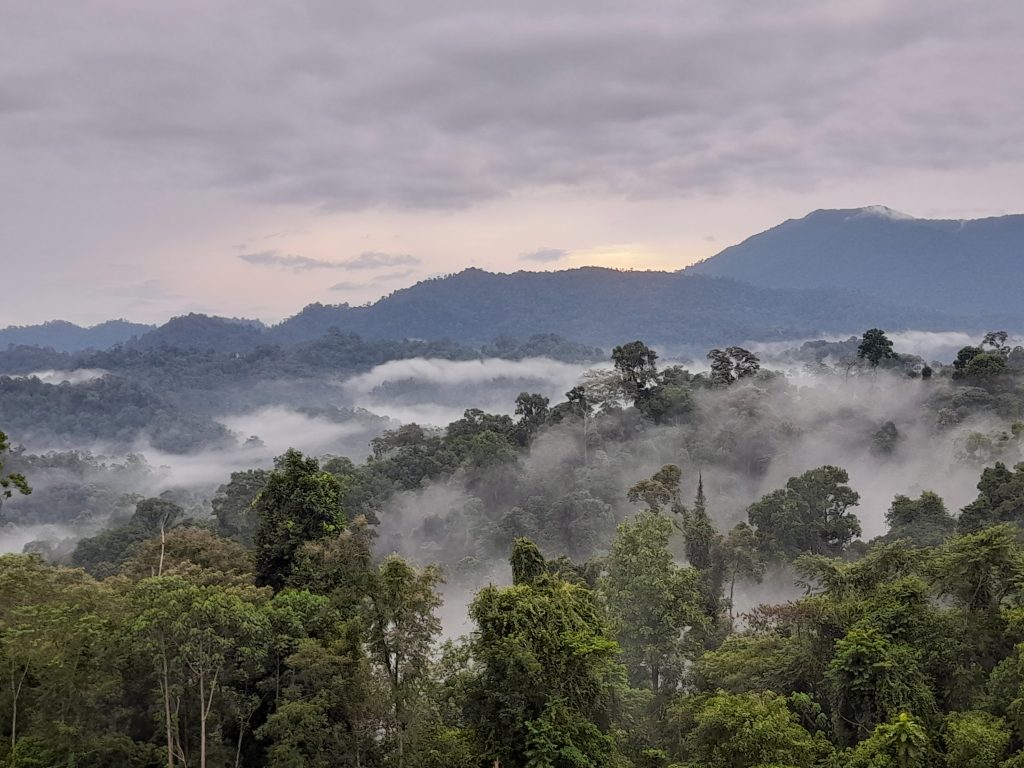 From deforestation to Forest Positive
Deforestation-free palm derived products have a positive environmental, social and economic impact. For some companies, eliminating deforestation from their supply chains isn't enough. They want to go beyond certification and become 'forest positive': using their influence to actively protect and restore forests in their value chains. 
Waitrose, part of the John Lewis Partnership, the UK-based retailer, fits this description. The business had already made excellent progress sourcing deforestation-free palm-based materials in its own brand products, particularly within its food category. Indeed, 100% of their own-brand products use RSPO Certified Sustainable Palm Oil, and they're now exploring new ways to protect biodiversity and the rainforest's carbon stores. "We source and strongly support the use of RSPO Certified palm materials in our supply chains because we know that creating a fully sustainable palm oil industry is an essential condition for protecting tropical forests and the well-being of people living in forest landscapes," says Samuel Coxlee-Gammage, Partner & Ethics & Sustainability Manager, Raw Materials.
Supporting the people who do preservation best
The solution sprang from a beautifully simple, lateral insight. Indigenous peoples oversee one-third of all forests, and they have been doing this for hundreds of years. Why not draw on this expertise to protect forests and support conservation, both practically and financially?
Working in partnership with Forest Conservation Fund (FCF), Waitrose chose to protect a tropical forest area in the Mului Forest in Borneo's East Kalimantan. As well as an important source of water, this forest was home to many critically endangered plants and wildlife, including the Probiscis monkey and Bornean gibbon. Working with the FCF, Waitrose resolved to help the Mului community conserve and defend the forest and everything it supported.
"There is an urgent need to protect what forests remain from further conversion. This is something that most people (e.g. our customers) care about and that responsible businesses can be contributing towards. The challenge is how to do this. For us, the FCF model of supporting local and indigenous peoples to protect their forests is one of the most efficient and effective ways to have an impact in sourcing landscapes. It's also simple and flexible enough to enable any business to contribute to the projects they select," says Samuel Coxlee-Gammage, Partner & Ethics & Sustainability Manager, Raw Materials.
Starting in 2021, Waitrose calculated the palm oil footprint in their own-label products and conserved an equivalent forest area through the Forest Conservation Fund. This footprint was 480 hectares in 2021. A year later, after including palm ingredients used in animal feed in the calculation, they increased the footprint to 820 hectares.
Deeper expertise and a higher profile
The Mului community's preservation efforts have gained from both new expertise and a greater profile. FCF and their local NGO partner PADI are helping the community to protect the forest by providing full training in biodiversity monitoring and supporting regular forest patrols. 
At the same time, the involvement of Waitrose and the John Lewis Partnership strengthens the Mului village organisation and sends a clear signal that international markets care about forest protection in Indonesia. What's more, the conservation initiative has gained a higher profile closer to home, too. Since Waitrose's involvement, the Mului people have had regular engagement with the regional government and have hosted the Vice-Governor of East Kalimantan province.
All of which has contributed to the project gaining widespread public and industry recognition; culminating in it recently winning the Kalpataru Award, Indonesia's highest environmental award.