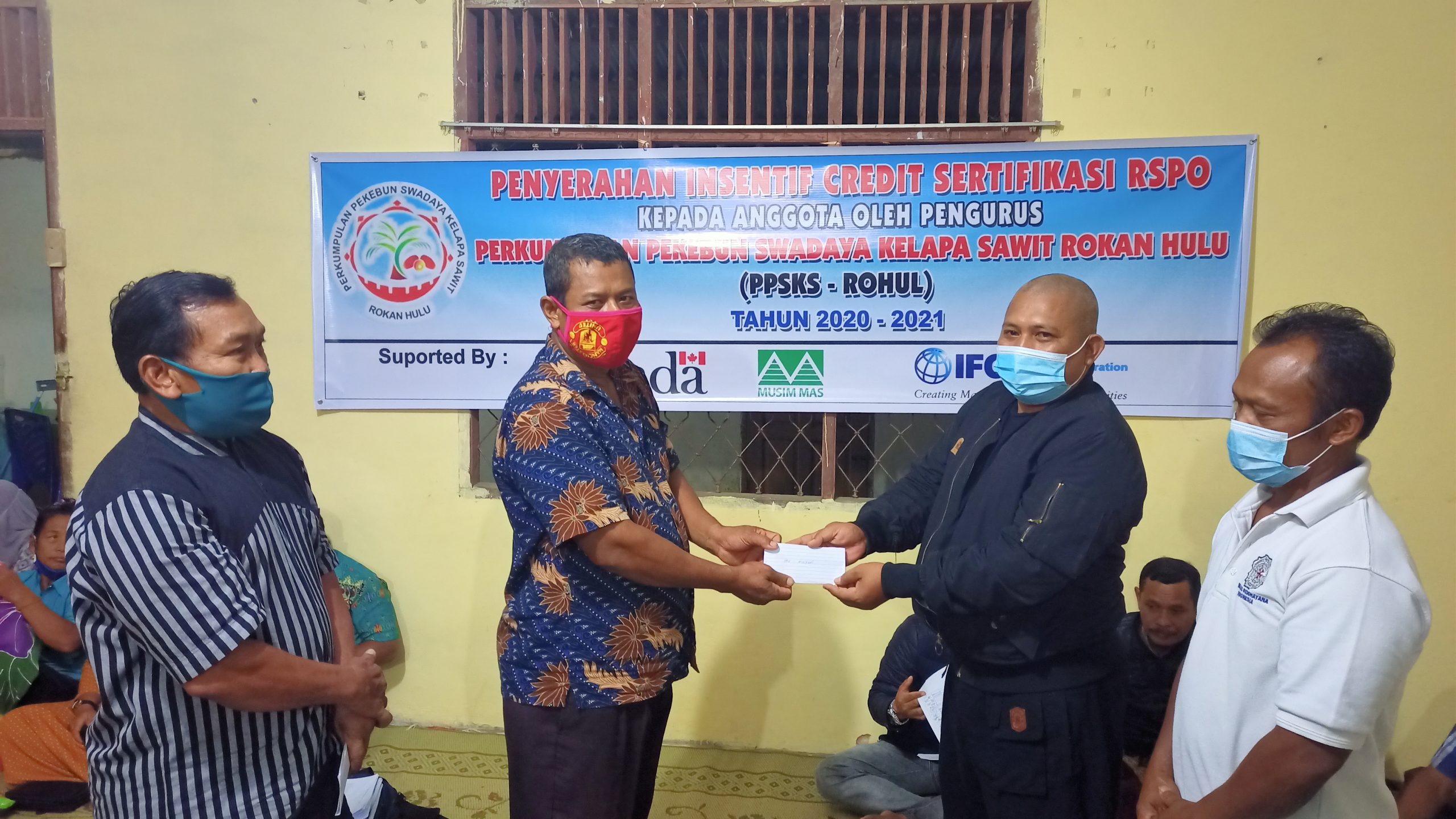 About the group
Number of smallholders: 1074 = 848(M), 226 (W)
Total Area: 2038.87 Ha
On-going Facilitator: International Finance Corporation – Musim Mas
Location of project: Lintas Sumatera Simpang SKPD Street, Rambah Village, Rambah Hilir Subdistrict, Rokan Hulu District
Country: Indonesia
Province: Riau
SUSTAINABILITY JOURNEY STORY
Farmers convinced they can retain RSPO with a growing number of members 
The farmers group association in Rokan Hulu District, Riau province, is optimistic about getting hundreds more farmers to adopt sustainable practices and retain its certification. It will positively impact their livelihoods and environment in Rokan Hulu District, one of Indonesia's biggest oil palm-producing areas managed by independent smallholders. 
Members of the Association called Perkumpulan Pekebun Swadaya Kelapa Sawit (APSKS) Rokan Hulu come from 10 villages in Rokan Hulu District. They have enjoyed better yields since they adopted best management practices. "Not only have our harvest quality and yields improved, but also, we gained some financial benefit from the sale of RSPO credits," said Ikhsan Gunawan, group manager of the Association, adding that fertilizer is the most needed thing for farmers. 
He explained that some benefits go to buying fertilizers that some members need. "The Association allocated some money to buy fertilizer in bulk, directly from the distributor, so members can apply it on schedule as per recommended. We then allow farmers to pay it off in the coming month. This is how we support our members." Ikhsan also mentioned that in the future, the Association would establish a special unit to allow farmers to borrow money to buy fertilizer.  
Since the beginning, the Association has promoted Health and Nutrition to communities by training champions in the ten villages. "Most of the health and nutrition champions are members or wives of members of the Association. Previously we focused only on women in the community, but now we are focusing more on wives of oil palm farmers and laborers. We would like them to be aware of the health and nutrition of their family," added Ikhsan. 
Entering the third year of being certified, the Association constantly receives more farmers' applications to join its Association from within the ten villages it covers. "We doubled our membership in 2020, one year after being awarded RSPO certification. This year we are more selective and prepared. We only recruit smallholders who can provide the complete and necessary documents by the end of March. This allows the Internal Control System (ICS) to work on the Land Use Change Analysis and other documents to be ready for the surveillance audit this August. We only recruited 79 new members out of 200 applications," said Ikhsan. 
Ikshan shared that he expects local farmers' enthusiasm to grow in the coming years, considering 3,000 more farmers in more than ten villages have received training on best management practices and sustainable practices. These farmers are trained by field assistants from the International Finance Corporation (IFC) and Musim Mas project, which started in 2016 in the area. The Association itself was established with the assistance of the IFC-Musim Mas project. 
"We didn't know anything about the RSPO certification and how to go about attaining it, until 2018 when the project introduced the idea to establish the Association," explained Ikhsan. The project set the criteria to select eligible farmers to join the Association. As most of the farmers are independent smallholders who never really received any assistance from other parties, the status and performance of oil palm farms vary vastly. He recalled that the Association was only established one year before it obtained RSPO certification, consisting of farmers who are selected among thousands of farmers who the project has trained. 
"Our focus since the first year is to strengthen the management, both at village level and the ICS. Now, we are in the third year. Our capacity has been improving, but we are still at the learning stage. It would be ideal to have continuous Training of Trainers for our ICS, so everyone from our management team can become an expert and have the confidence to train members," Ikhsan said. 
Project Impact
Total area covered by the project
2038.87 Ha
Number of smallholders benefitting from this project
1074
Number/percentage of women supported by this project
21.04% women in this project
How you can support
The group members are in the second year of being RSPO Certified. The internal control system is still in its infancy, and they need assistance from third parties to strengthen their capacity to retain their Independent Smallholder RSPO certification. 
Support and recognition of this effort by the downstream players such as Consumer Good Manufacturers or retailers can go a long way to encourage these smallholders to continue being certified. For example, they can support the inclusion of independent smallholders in the sustainable supply chain by purchasing the RSPO Smallholders Credits. Eventually, there will be more attention and incentives to promote labor rights, safety, and protection of the environment.  
IMAGE GALLERY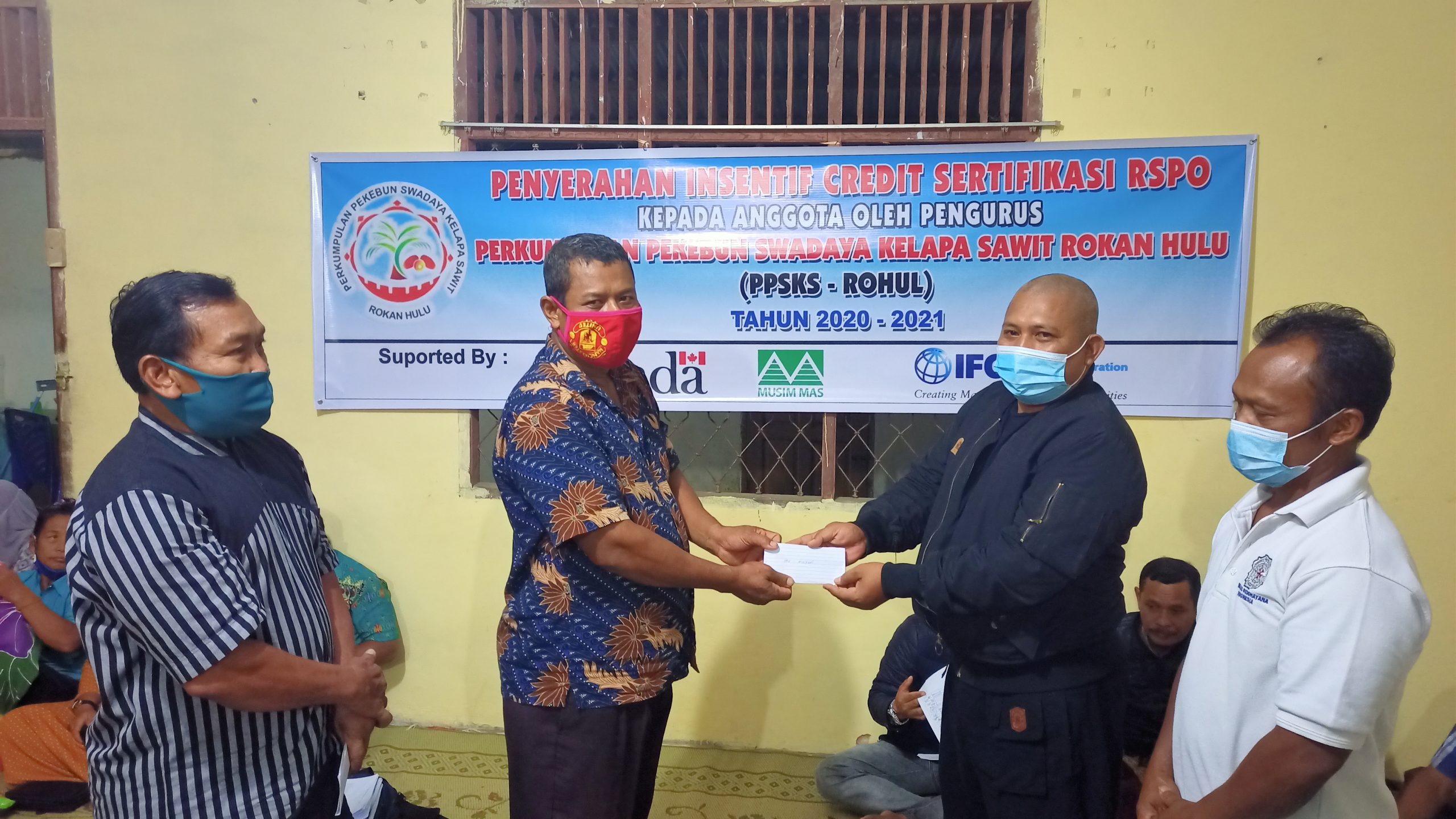 Perkumpulan Pekebun Swadaya Kelapa Sawit Rokan Hulu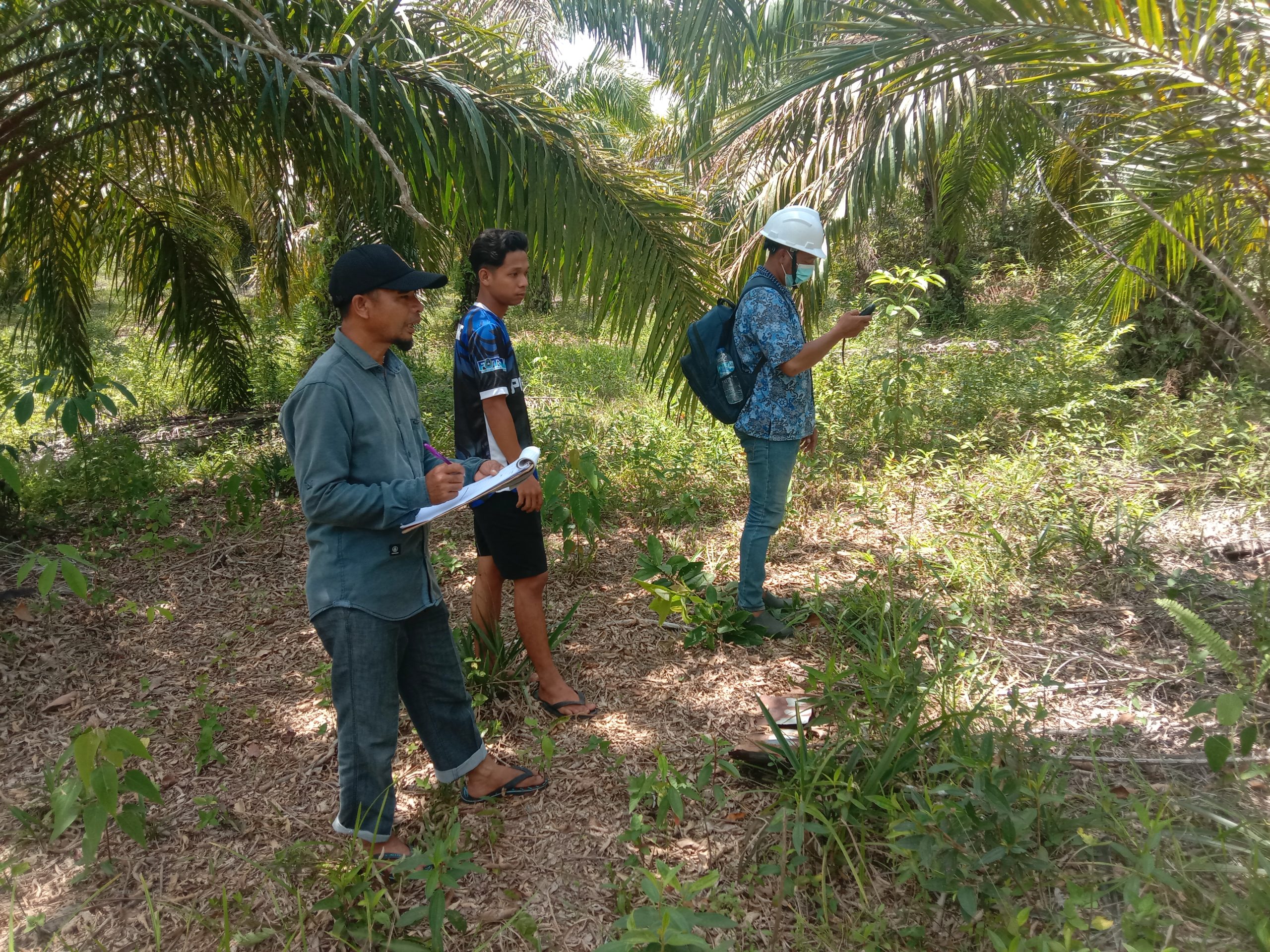 Perkumpulan Pekebun Swadaya Kelapa Sawit Rokan Hulu