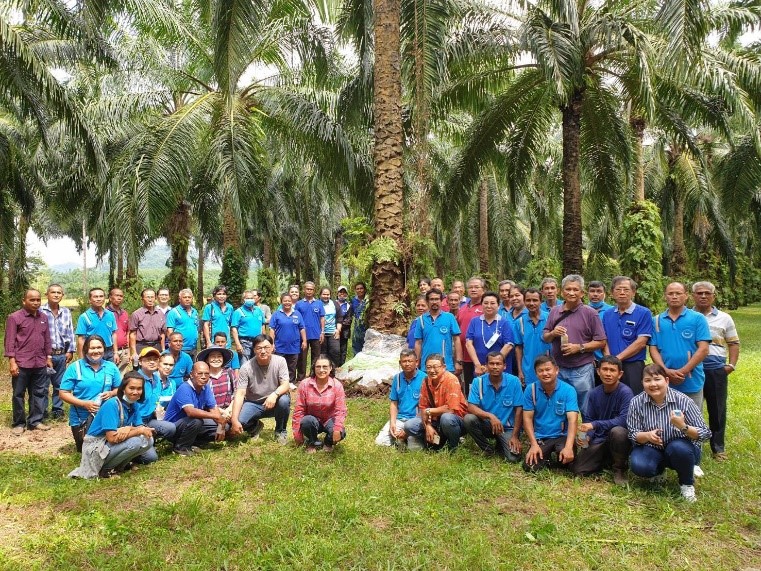 About the group
Number of smallholders: 243 = 168(M), 75 (W)
Total Area: 1360.94 Ha
On-going Facilitator:
Location of project: 57 Moo.5, Thungrang Sub-District ,Kanchadit District, Surat Thani Province, 84290, Thailand
Country: Thailand
Province: Surat Thani
SUSTAINABILITY JOURNEY STORY
"Farmers will switch to producing RSPO palm oil if the market demand for RSPO Certified palm oil increases, since they are able to earn higher prices. Especially if there is long-term market support, farmers will continue to be certified."
Ms. Auraiwan Phonphai, Group Manager of Lumnam Kadae Pattana Oil Palm Community Enterprise  
…….
"Early on, farmers planted palms without any guidelines. They cultivated based on information from people who had previously grown oil palm or their own understanding. Farmers grew palm trees in general plantation areas before joining the group and sold the products to factories. The reason for becoming certified is that they wanted to improve their farms for higher-quality productivity," began Auraiwan Phonphai, Group Manager of the Lumnam Kadae Pattana Oil Palm Community Enterprise. 
Auraiwan continued, "Previously, farmers did not know which fertiliser formula to use or what nutrients palms needed. The group prepared experts to teach members how to analyse for nitrogen deficiency so they know when to fertilise and have less waste. Farmers have learned to collect soil and leaf samples to determine fertilisation needs. The benefit is more systematic farm management for greater income."
According to Auraiwan, the group's sustainable oil palm plantation initiative had a significant impact on the neighbourhood. "Smallholders are more aware and actively care about having high-quality palm plantations. Farmers used to cultivate palm trees in succession. They passed down palm farming techniques from generation to generation. Few farmers adhered to academic principles or received proper training.
"The group has clear policies in place to ensure compliance with RSPO Standards. However, encouraging farmers to follow policy is a difficult task. Some of them are 'closed minded'. Some are retired civil servants who insist their traditional ways are correct. It is very difficult to introduce academic principles to farmers, and it takes a long time to move forward."
The Manager of Lumnam Kadae Pattana Oil Palm Community Enterprise continued, "After the group was certified by RSPO, there were positive impacts on the community. The group triggered other farmers' interest to improve their farms to be more systematic and profitable. Members gain higher average productivity per rai and earn greater income. The group has organised trainings on fertiliser application based on soil and leaf analyses. This contributes to lower  palm production costs. As productivity increases, so does income. Previously, members utilised ready-to-use fertiliser 13-13-21 or 15-15-15, which did not suit the needs of palm trees. It was wasteful."
Auraiwan added, "The group has also implemented social initiatives. Four years ago, it allocated some of its income from selling members' credit to fund social projects in Kanchanadit District, Surat Thani Province, where the majority of members' palm farms are located. The group granted scholarships to students. It also conducted public relations and educational events to instruct smallholders and other groups about RSPO Standards. Members feel proud to be involved in contributing to the community."
When asked about partners, Auraiwan remarked, "The Saengsiri Agro Industries Co., Ltd renders support for group activities and routinely buys certified palm from members."
Auraiwan was questioned if the group had ever used RSPO tools like the High Conservation Value (HCV) application before. "Yes, but it was not successful because the processes are complicated. Some farmers, for example, used the device and lost signal while surveying the farms. They had to start walking all over again. Its functionality is quite complicated as there are so many steps. Farmers must log into the system via primary devices and connect to mobile phones. Data must be transmitted back and forth. If farmers need to correct the data, they have to export it from main devices to mobile phones." 
The Group Manager shared about the challenges in transitioning to sustainable plantation practices, "Changing the mindset of farmers from traditional farming methods to RSPO Standards is key because compliance must be done consistently even though it takes time to achieve results.  
"Some farmers do not use fertiliser in traditional palm farming, as they believe palm doesn't require fertiliser. They came up with this notion because oil palm has been grown without fertilisation for many generations. After joining the group, farmers are asked to keep farm records, which they have never done before. As a result, they often had difficulty documenting farm activity. The group tracked notes once a year to check if farmers consistently recorded activities. Some did not document properly in the beginning. Some farmers in their seventies and eighties continue to take notes incorrectly. Many smallholders claim that complying with RSPO Standards is difficult. They are unfamiliar with the methods, so we have to gradually educate them." 
When asked about the sustainable plantation goals for the coming year and the five-year plan, Auraiwan said, "The goal is to reduce costs, maximise productivity and focus on palm quality through consistent trainings on cutting ripe oil palms to help farmers live better lives."
The Manager of Lumnam Kadae Pattana Oil Palm Community Enterprise Group stated, "Members gaining higher income from palm plantations and practising more systematic farm management are the biggest changes since switching to sustainable palm plantation practices. Another outstanding change is that members are more likely to implement farm-based information, such as spreading palm fronds to protect overgrown grass or mowing the lawn to avoid herbicide and other chemical use."
According to Auraiwan's personal experience, "Smallholders will remain certified in the long term if the market demand for RSPO Certified palm oil increases. Farmers will continue to produce certified palm oil in compliance with RSPO Standards because they can sell certified products better. As long as there are supportive markets, farmers will continue to produce certified palms."
Speaking about specific efforts to collaborate with smallholders, Auraiwan said, "The group uses the Line texting application and phone calls to communicate with members. The group committee divides their responsibilities for monitoring members' farms such that all member farm localities are covered. The group acts as the coordinator with farmers in all matters. In addition, the group organises trainings, meetings and farm visits. In the event of technological difficulties, the group will dispatch teams to members' houses. More than half of the farmers responded positively to this."
Auraiwan added, "The main driver for maintaining sustainable practices is internal auditing in accordance with RSPO Standards. Each year, the group will inspect if members comply with RSPO Standards. Teams will divide areas of responsibility for inspection based on members' farm locations. The inspection process takes approximately one month to audit all members' farms. The audit result shows that members are still in full compliance with the requirements."
The Manager of Lumnam Kadae Pattana Oil Palm Community Enterprise Group concluded, "Members have many ways to gain additional income from their farms such as growing durian, mangosteen and hardwood in the areas along the palm plantations and between rows of young palm trees."
Project Impact
Total area covered by the project
1360.94 Ha
Number of smallholders benefitting from this project
243
Number/percentage of women supported by this project
30.86% women in this project
How you can support
You can support the funding to improve the livelihood of smallholders.
IMAGE GALLERY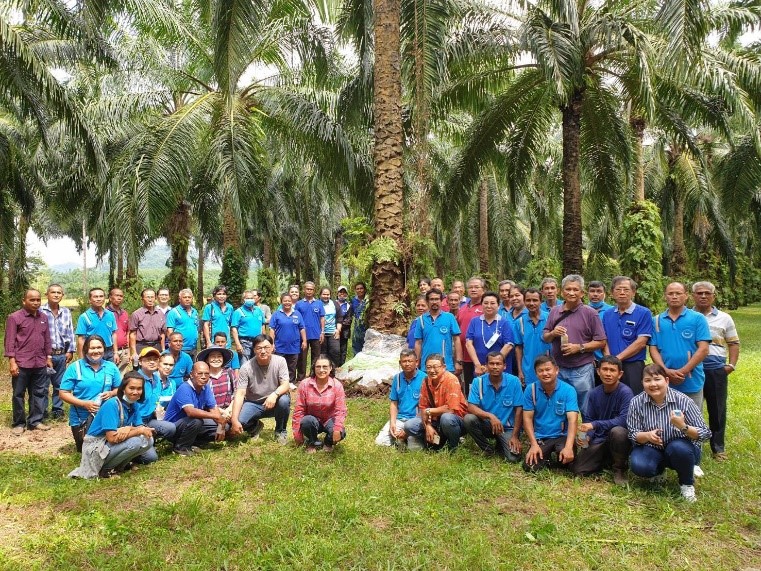 Lumnam Kadae Pattana Oil Palm Community Enterprise Group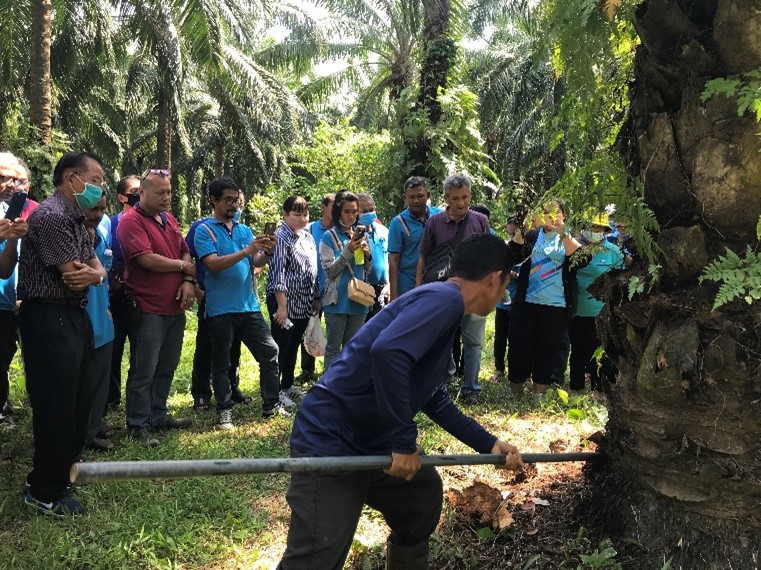 Lumnam Kadae Pattana Oil Palm Community Enterprise Group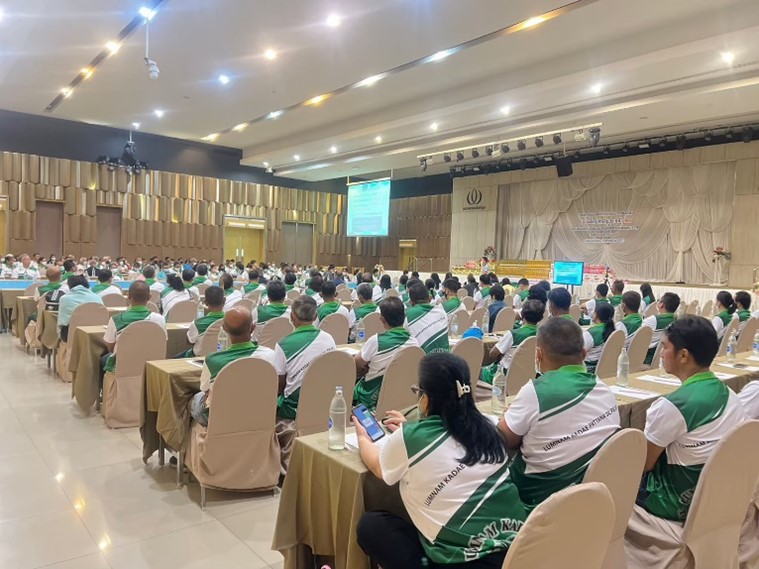 Lumnam Kadae Pattana Oil Palm Community Enterprise Group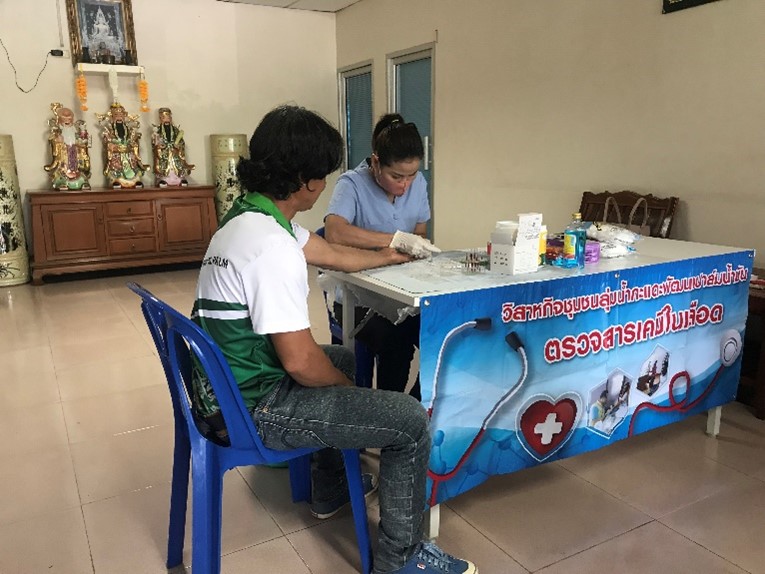 Lumnam Kadae Pattana Oil Palm Community Enterprise Group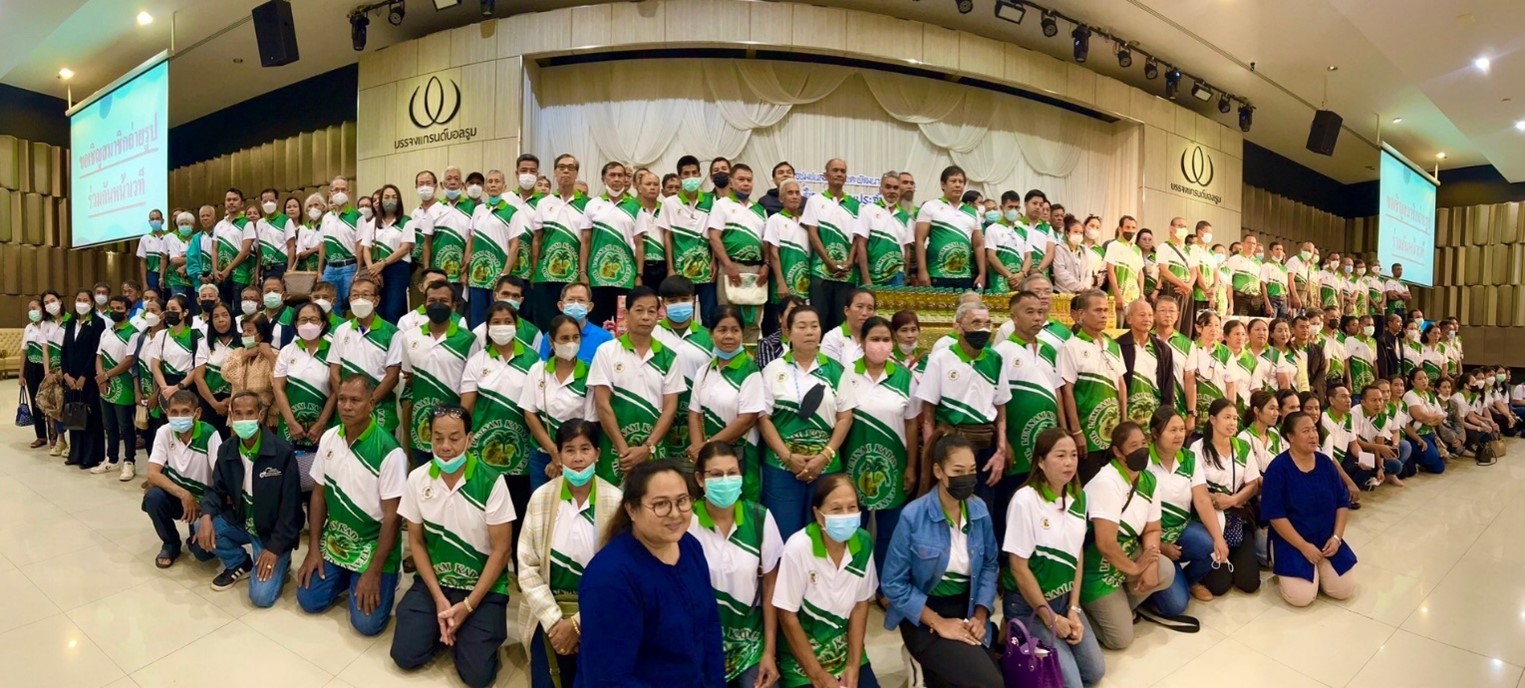 Lumnam Kadae Pattana Oil Palm Community Enterprise Group