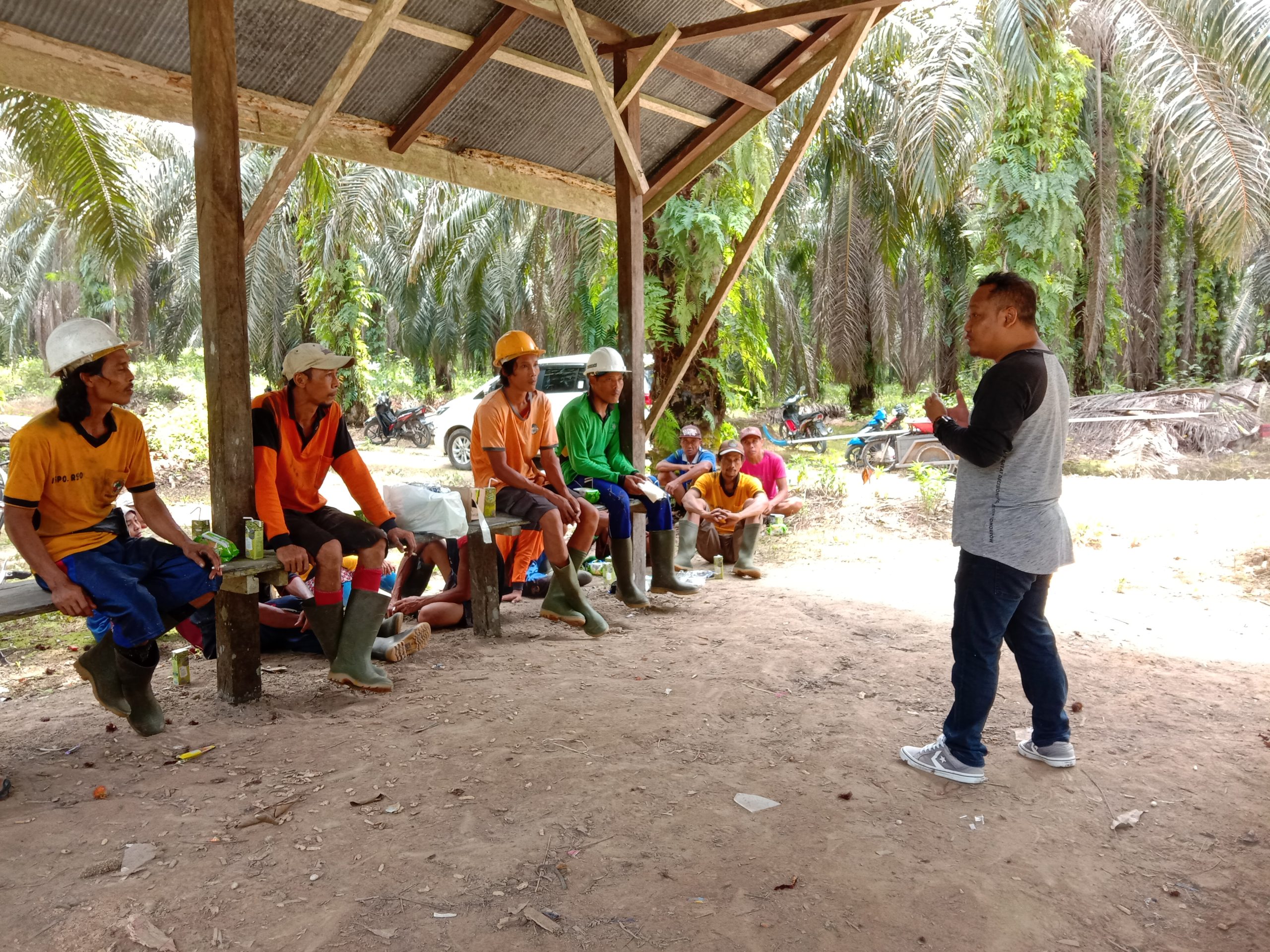 About the group
Number of smallholders: 704 = 564(M), 140 (W)
Preserved Area: 2.12 Ha
Total Area: 1460.84 Ha
On-going Facilitator: Yayasan Inobu
Location of project: Pangkalan Tiga Village, Pangkalan Lada Sub-district, Kotawaringin Barat District, Central Kalimantan
Country: Indonesia
Province: Central Kalimantan
SUSTAINABILITY JOURNEY STORY
27 September 2021 – Adopting and maintaining good practices of sustainable oil palm production has enabled a smallholder cooperative in Central Kalimantan of Indonesia to diversify its activities and allowed its members to have other livelihoods beyond plantations.
The KUD Tani Subur, which is located in the village of Pangkalan Tiga in Pangkalan Lada Sub-district, Kotawaringin Barat District, Central Kalimantan Province, Indonesia, has now many activities and business units since it got the RSPO Certification in 2017.
Chairman of the Cooperative, Sutiyana, said such certification should really support sustainability in all aspects, not only about palm-oil related issues. 
"That's why the KUD Tani Subur has always tried to strengthen its structural organization and to diversify its businesses; a program that makes it possible for its members to have other jobs and more income. Even those who are not working in oil palm plantations can enjoy the same experience."
He said the RSPO Certification has in fact facilitated the cooperative to learn many things, not only about sustainability in oil palm cultivation but also environment awareness, legal and social affairs, which therefore make the cooperative and its members realize they have to have better lives and livelihoods. He mentioned that Tani Subur also obtained the Indonesian Sustainable Palm Oil (ISPO) Certification in 2017, the certification that will only become mandatory for oil palm farmers in Indonesia by 2025.  
The cooperative was formed in 1984, long before the recognition of the palm oil industry in the world, and it mainly focused on providing staple food, such as rice, sugar and other daily staple goods. 
"Tani Subur now has several activities and business units including palm oil seedling nursery, cattle livestock, mini-market (convenient store), credit union, Fresh Fruit Bunches (FFB) collection center, and agro-tourism. The cooperative has also employed more people, and some of them are fresh university graduates," he explained.
The great thing is, he noted, there are presently about 200 people working for the cooperative, meaning it is supporting the lives of 200 families in the neighborhood.
He explained that the seedling nursery unit aims to maintain the quality of the oil palm from Tani Subur. The livestock, he went on to say, becomes an example to an integrated system, in which oil palm wastes are processed as the cattle foods, while the cow dung is used as organic fertilizers in the plantation.
With many business units, Sutiyana is confident that Tani Subur will last long though there will surely always be challenges along the way. Indeed, there were tough challenges along the way, he admitted.
The prolonged pandemic of corona virus has forced almost everyone to halt or at least restrict normal activities, especially in-person meetings and large events. "The Tani Subur Agro-Tourism has been badly affected by the pandemic. It offers facilities for recreation and education and is the first agro-tourism in Indonesia which is located on unproductive soils in the middle of oil palm plantation. It attracted a large number of visitors since the opening in 2018, but then had to totally stop operation in 2020," he said.
But thanks to the recent better world's oil palm price, the Tani Subur cooperative was generally not hit too badly after the temporary closure of the agro-tourism center, one of the cooperative's lucrative business units, he added.
Sutiyana revealed that despite the success story of Tani Subur in creating many prospective opportunities, the oil palm growers still need support from all parties such as civil society, the Indonesian government and RSPO, to conduct continuous workshops in cooperative management and administration, financial management and business development.
"Certification in sustainability is the interest of every stakeholder in the oil palm industry so every party must always support independent farmers," he said.
Project Impact
Total area covered by the project
1460.84 Ha
Number of smallholders benefitting from this project
704
Number/percentage of women supported by this project
19.89% women in this project
How you can support
Indonesian smallholders, who are on the front lines to protect the ecosystem and local communities, play a significant role in the supply chain of the world's palm oil production by applying sustainable practices.
You can participate to get the oil palm growers stay on the path of sustainability by purchasing the RSPO Smallholder Credit.
IMAGE GALLERY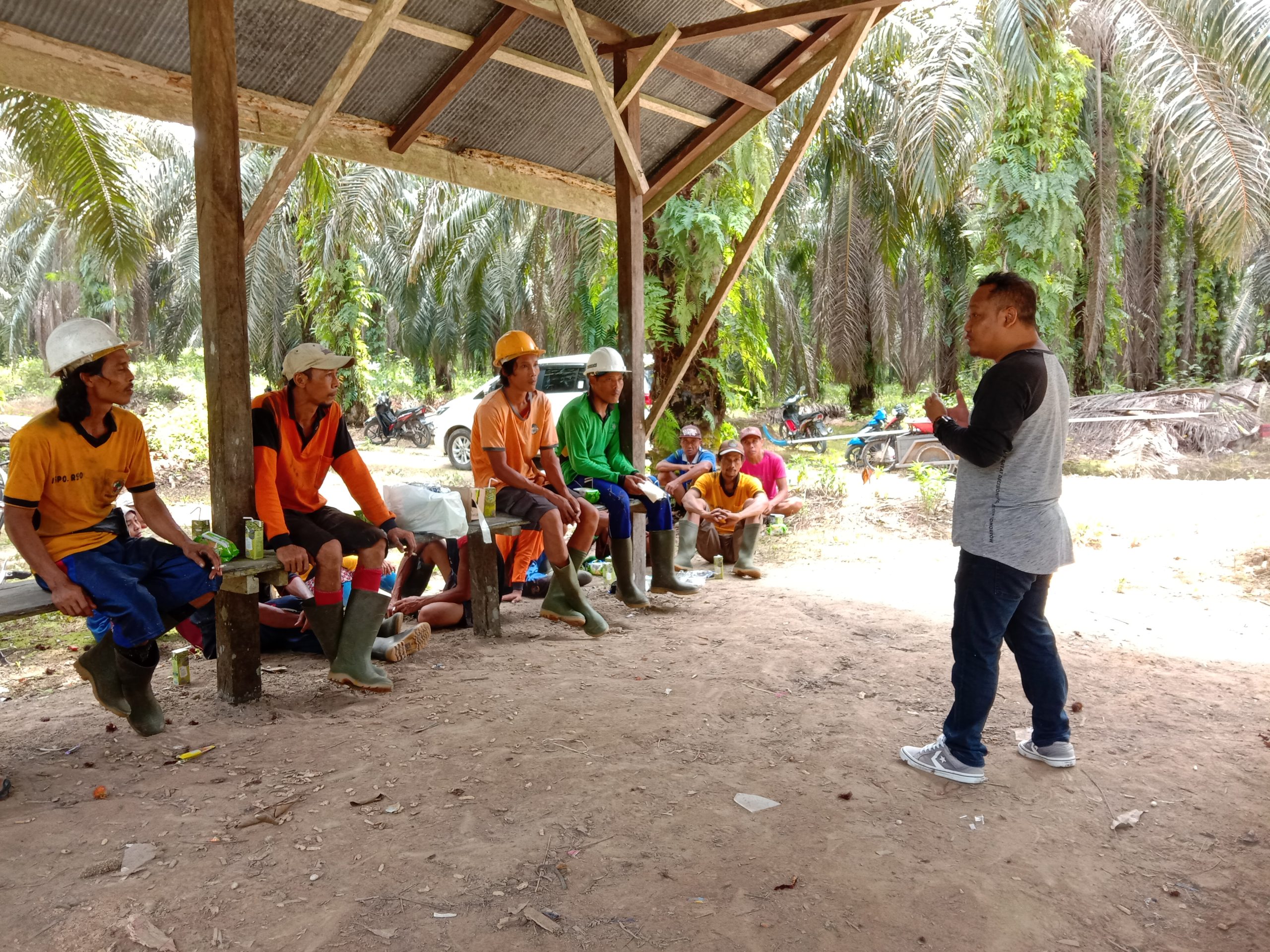 KUD Tani Subur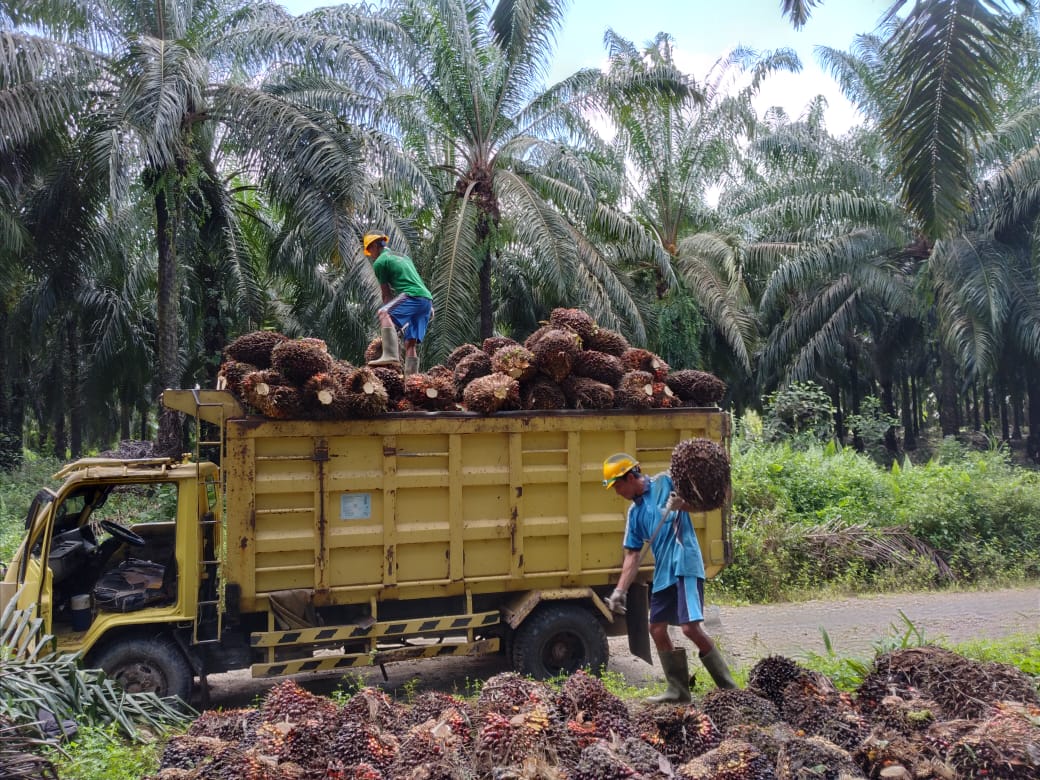 KUD Tani Subur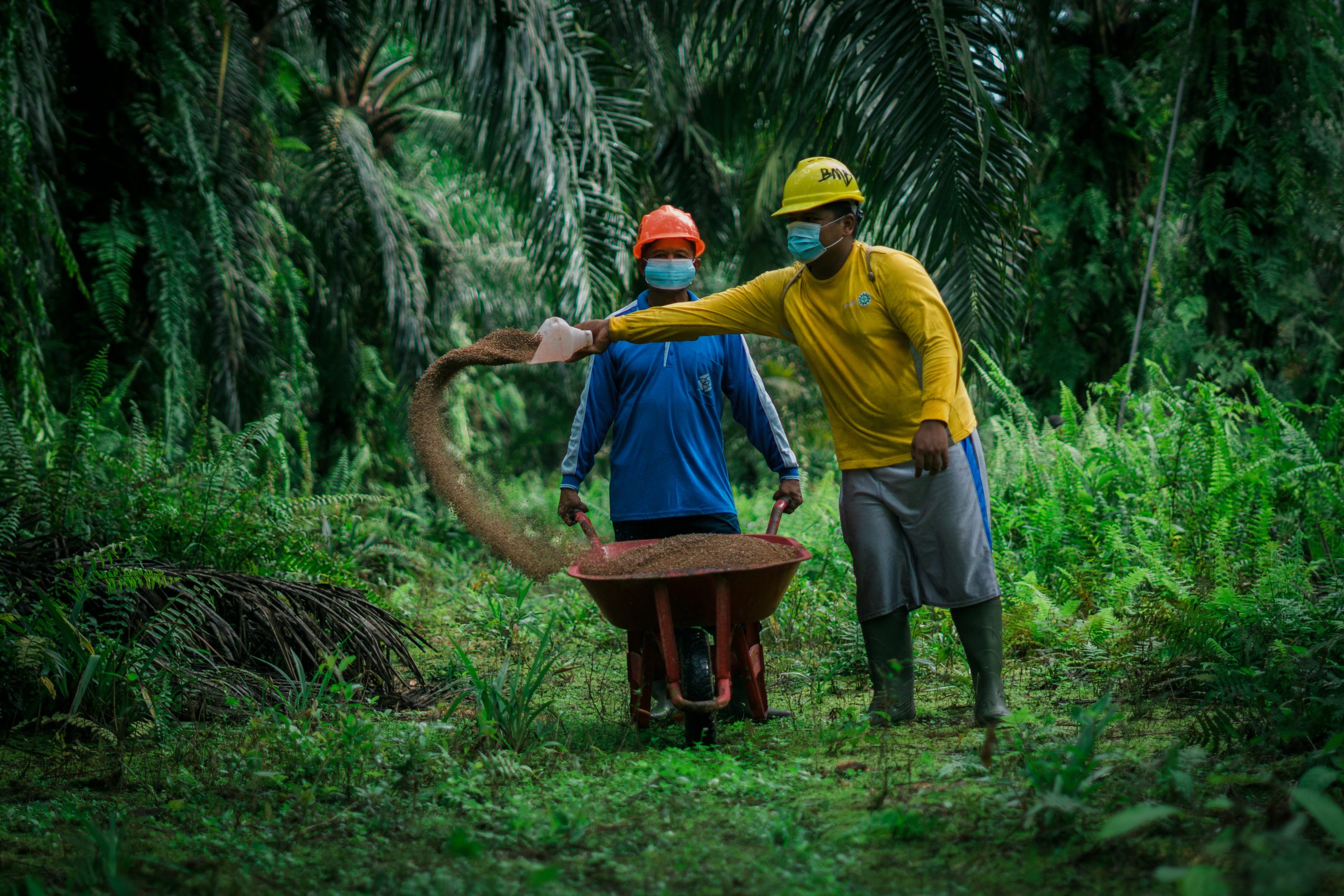 KUD Tani Subur