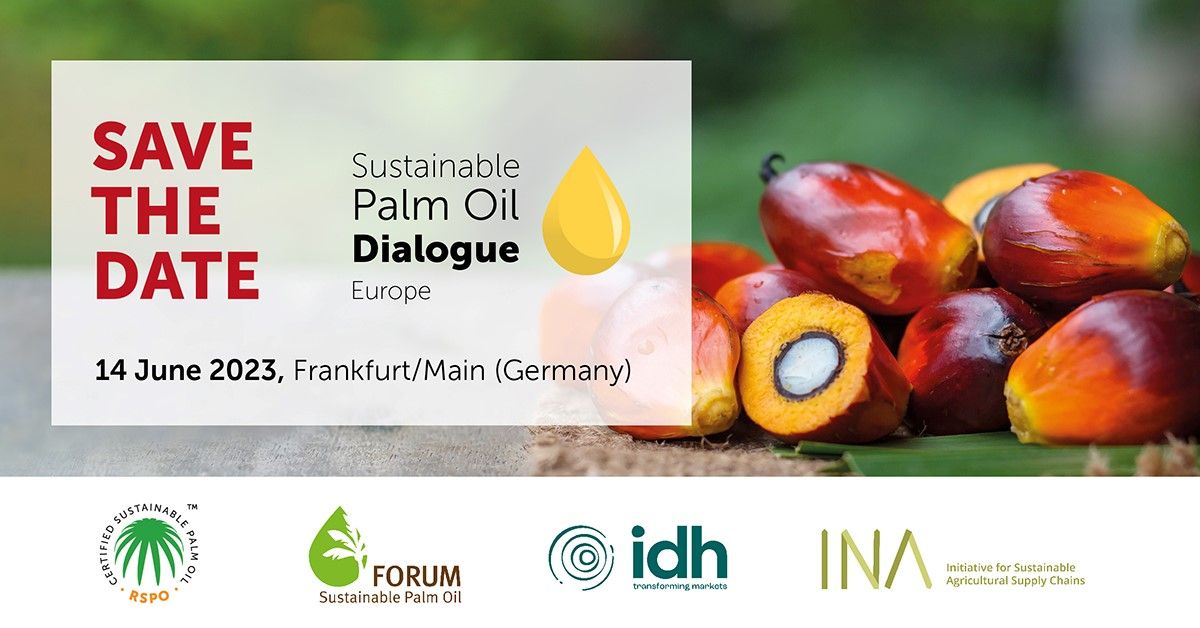 We are happy to announce that the Sustainable Palm Oil Dialogue (SPOD)* 2023 will be held on June 14th at the Lindner Congress Hotel in Frankfurt (Main), Germany.
After more than one and a half years of negotiations, the text of the EU Deforestation Regulation (EUDR) is soon to be adopted. So now that the "what?" is known, this year's event will focus on the topic that is on everybody's mind: How do we combine our efforts to successfully implement this regulation in a manner which doesn't leave anyone behind?
We will look at how the EUDR interacts with other national due diligence legislations and international frameworks; how we can mitigate risks to ensure forest preservation and preserve EU market access for smallholder farmers; the importance of digitalisation and traceability; and the role that the jurisdictional approach can play in the successful implementation of the new legislation. In addition, we will also deep dive into lesser-discussed elements such as the effect of the EUDR on the oleochemical industry and the new social requirements for companies.
Most of all, SPOD is an opportunity to come together, exchange information, get inspired and meet friends and colleagues from the sector. So we cordially invite you to join us on June 14th in Frankfurt (Main), Germany for the 2023 edition of the Sustainable Palm Oil Dialogue!
* SPOD 2023 is being jointly organised by the Roundtable on Sustainable Palm Oil, IDH, the Forum for Sustainable Palm Oil (FONAP) and the Initiative for Sustainable Agricultural Supply Chains (INA).