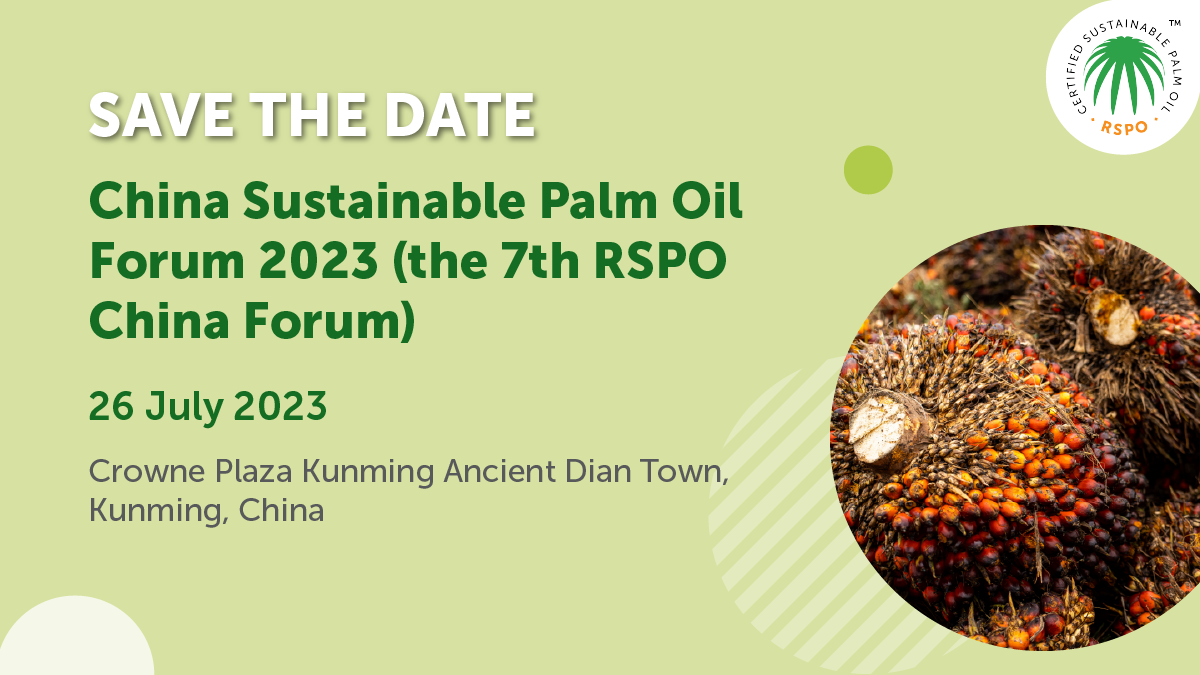 Date: 26 July, 2023
Venue: Crowne Plaza Kunming Ancient Dian Town, Kunming, Yunnan Province, China
We are delighted to announce that the China Sustainable Palm Oil Forum 2023 (the 7th RSPO China Forum) will be held on July 26 at the Crowne Plaza Kunming Ancient Dian Town, Kunming, China. The forum will be jointly organized by the China Chamber of Commerce of Foodstuffs and Native Produce (CFNA) and RSPO.
As the most important event on CSPO for RSPO in China, we hope it will bring together participants from members, market players, CBs and multi-stakeholders to show the progress of CSPO and discuss how to transform the market in China.
Along with the China Forum, this year we plan to conduct an RSPO Supply Chain Socialisation session support by the RSPO's certification team on 25 July, and invite RSPO CEO to give a keynote speech at the CFNA's China International Cereals & Oils Industry Summit 2023 on 27 July.
We cordially invite you to join us on July 26th in Kunming, Yunnan Province of China for the China Sustainable Palm Oil Forum 2023. For more information about the Forum's agenda and registration, please contact [email protected]