Date: 7 November 2022
Time:
Location: Webinar
Event Type: Webinars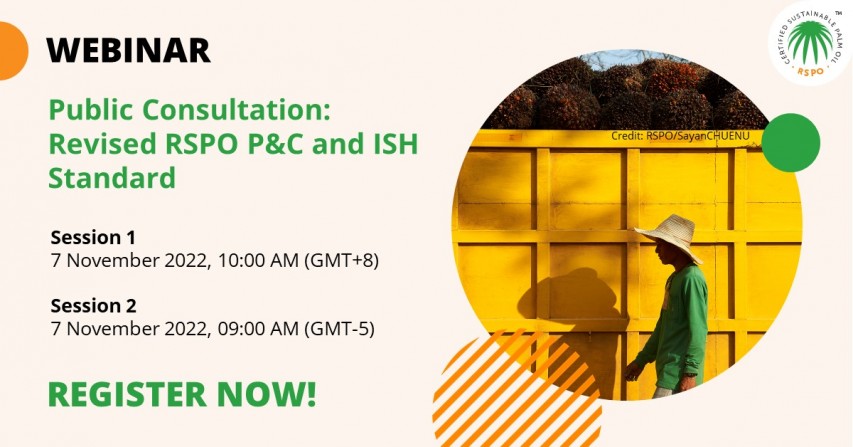 As announced on 25 October 2022, the RSPO Secretariat will be hosting two public webinars for the launch of the Public Consultation on 7 November 2022 to share details about the main changes between the current Standards (P&C and ISH) and the proposed draft as well as information on how to participate in our global online commenting platform.
Please join us for this interactive webinar discussion. Register here now!