Date: 16 November 2022 - 17 November 2022
Time: Session 1: 5:00 PM (GMT+8) | Session 2: 11:00 AM (GMT-5)
Location: Webinar
Event Type: Webinars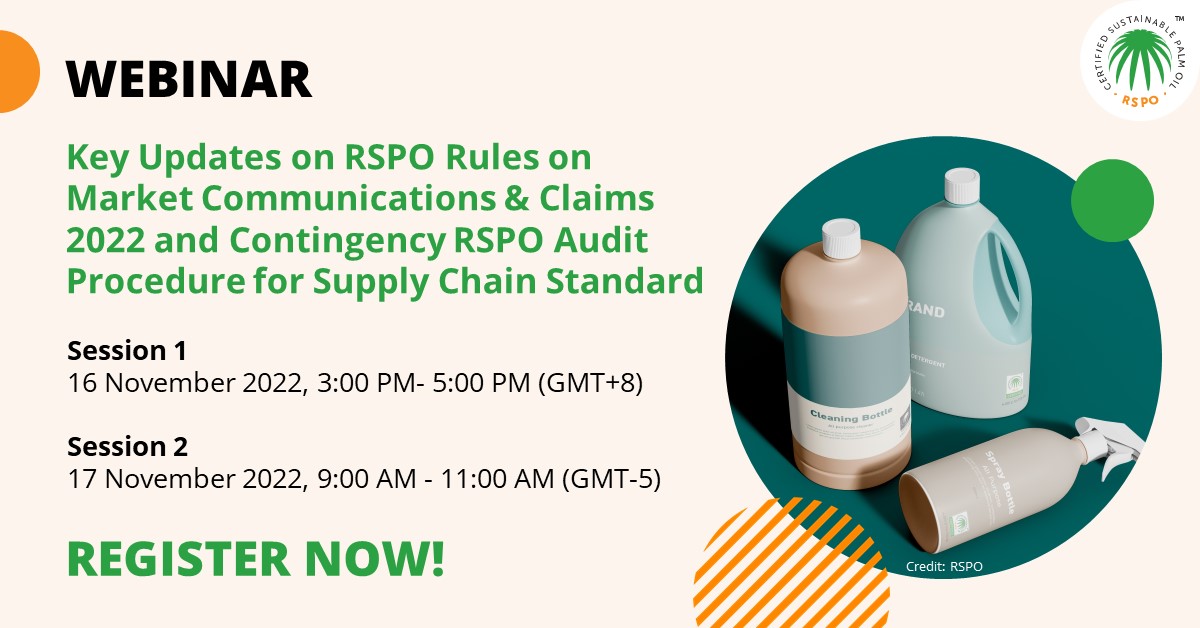 As the RSPO Rules on Market Communications & Claims 2022 have been recently approved, we are pleased to invite you to a socialisation session on the key changes made to this document.
We will also be having a separate session on the key changes of the revised Contingency RSPO Audit Procedure for Supply Chain Standard. RSPO Supply Chain Certified facilities are required to abide by this revision as of 1 September 2022.
Resgiter here to join the webinar session.