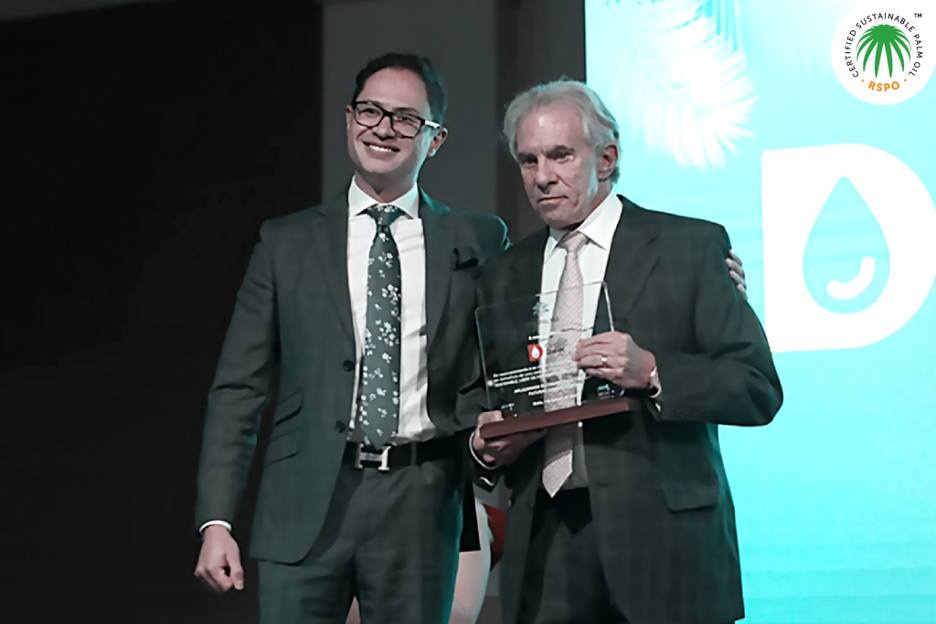 Largest Ecuadorian palm oil group signs a public commitment to protect its forests and empower its youth.
In February 2023, Grupo Danec signed a public commitment to "Zero Deforestation and Zero Child Labour" to align with Ecuador's sustainable development and the UN SDGs. During a public signing event, the company firmly committed to carrying out sustainable initiatives to safeguard its natural reserves, which form part of its ecological corridors sheltering the country's diverse flora and fauna, as well as work in the protection of children and youth.
This public commitment seeks to address two of Ecuador's most critical sustainability challenges: deforestation and child labour. In recent years, Ecuador has lost over 2 million hectares of tropical forest, or 7.8% of its total surface area. Moreover, there are over 270,000 child labourers between 5 and 14 years old, according to Ecuador's Institute of Statistics and Census (INEC), representing 7.1% of Ecuador's child population.
Grupo Danec has been recognised by RSPO for its best practices on the sustainable cultivation of palm oil. It is the largest Ecuadorian business group of oil palm plantations, oil extractors, crude palm oil, palm kernel, refinery and processing plant to have achieved RSPO certification.
"RSPO welcomes Grupo Danec's commitment to protecting Ecuador's forests and biodiversity, and empowering its youth, which reinforces the company's strong leadership in promoting environmental and social sustainability," said Francisco Naranjo, RSPO Technical Director. "RSPO and Grupo Danec have shared a longstanding partnership and the group's efforts in championing responsible actions are representative of Latin America's leadership as a global sustainability role model."
Eduardo Berg, Grupo Danec General Manager stated, "The main priority of the corporation is its people and the planet. We want to leave our children a place where they can live and enjoy all the benefits that nature offers us. We are also committed to not employing children in our companies – children must be at school or playing, just being children."
The formal signing ceremony was attended by Ecuador's Minister of Labour, Patricio Donoso, and Minister of Agriculture and Livestock, Bernardo Manzano, who highlighted the signing as a positive example for other companies to follow.
"Grupo Danec is making a change for the benefit of the planet and for children, and I am certain that their work will bear fruit," said Minister Donoso.
"We know that behind the products, they give work to thousands of families, spur development and today we feel very proud of their commitment to the planet," added Minister Manzano.
Latin America, role model region
Grupo Danec's efforts reinforce Latin America's leadership in the sustainable production of palm oil. The region has distinguished itself as a sustainability leader for its high level of RSPO certification among palm oil producing regions. As of 2022, 1.8 million MT, representing 35% of the region's total crude palm oil output, was RSPO certified, with numbers on track to reach 2 million MT by 2023.