Standards Review Overview
The Roundtable on Sustainable Palm Oil (RSPO) is initiating its five year review cycle of the 2018 RSPO Principles and Criteria (P&C) and the review of the 2019 RSPO Independent Smallholder Standard. The development of standard requirements applicable to medium growers and Scheme Smallholders will also be explored.
Apart from reviewing the standard applicable to the production of Certified Sustainable Palm Oil (CSPO) and Certified Fresh Fruit Bunch (CFFB), this process also aims to make recommendations on which elements of the revised P&C should be applied to non-grower RSPO members as part of their shared responsibility to promote sustainable palm oil.
The objective of this process is to review and streamline the production standard to ensure continued relevance and effectiveness in demonstrating that palm oil produced and sold as RSPO Certified Sustainable Palm Oil (CSPO) is credible and inclusive.
To strengthen the credibility of the RSPO certification scheme, this review process strives to address the following key challenges:
Ensuring the comprehensiveness and relevance of RSPO Standards;
Achieving desired impact;
Clarifying interpretations and uncertainties;
Resolving inadequate capacities and resources in the assurance systems; and
Aligning RSPO approaches with other sustainability initiatives.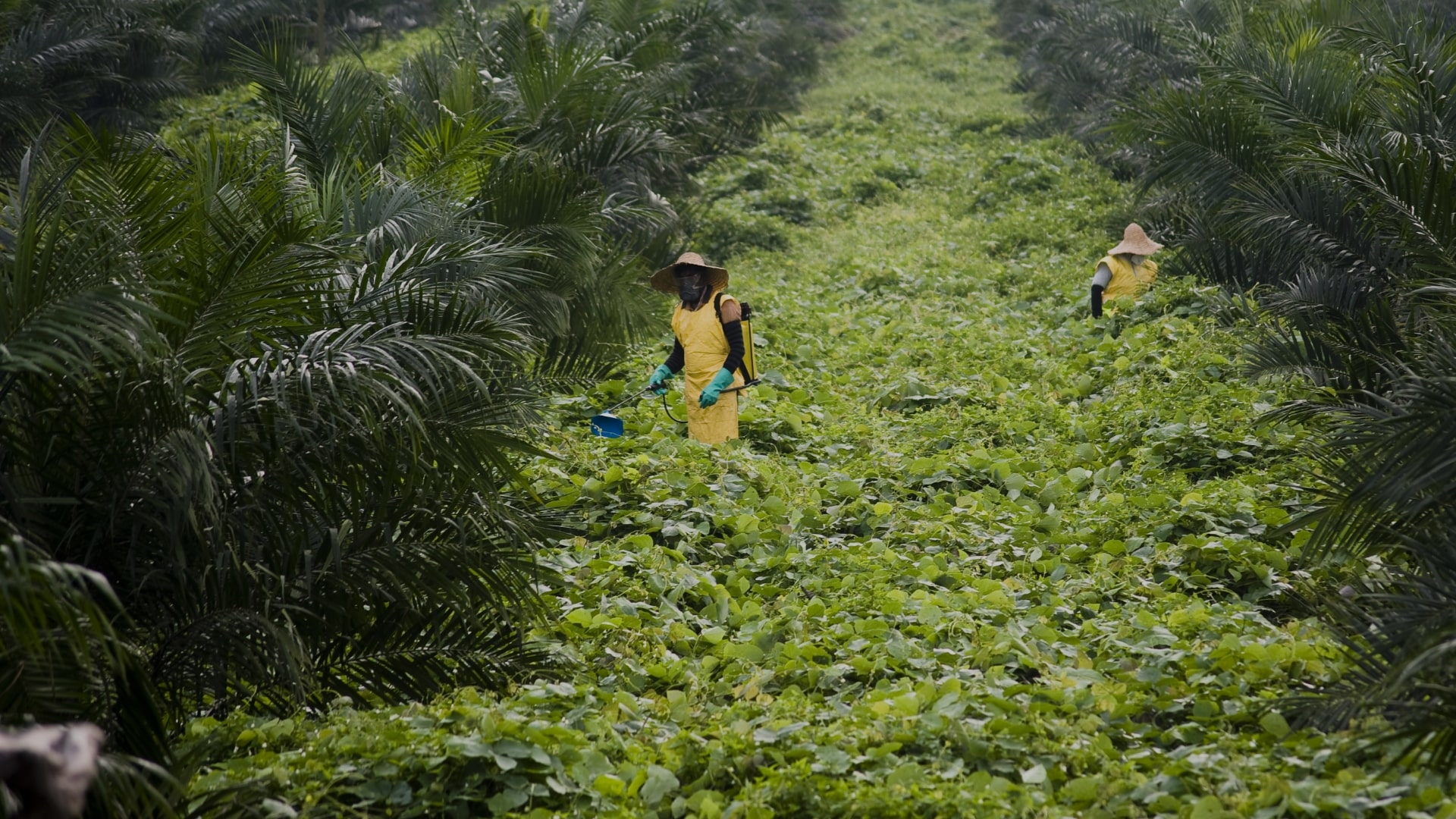 Public Consultations
SECOND DRAFT OF THE RSPO Principles AND Criteria and RSPO Independent Smallholder Standard
The second draft of the revised RSPO Principles and Criteria (P&C) and RSPO Independent Smallholder Standard (ISH) will go through the second round of Public Consultation, which will be carried out from 1 – 30 June 2023 using a global online commenting platform.
You can download the second drafts in your preferred language below:
The RSPO Steering Committee is compiling notes and will provide an update in July/August on next steps.
Timeline

Public webinars and in-person workshops
The Secretariat will be hosting a series of public webinars and in-person workshops to provide highlights on the revised second draft of the P&C and ISH standard and clarify any questions you have as well as information on how to participate in our global online commenting platform.
Date
Time
Language
Registration Link
English, Mandarin, Bahasa Indonesia, Thai
English, Mandarin, Bahasa Indonesia, Thai
Register: In-Person Workshops
Date
Time
Language
RSPO Contact
Registration Link
Standard Review Task Force (TF) Meeting Dates
Meeting
Date
Location
Venue
Novotel Amsterdam Schiphol Airport Hotel
Holiday Inn & Suites Jakarta Gajah Mada, Jakarta
Sheraton Imperial Kuala Lumpur Hotel
Interested in observing TF/TC meeting(s)?
In line with RSPO's principle of transparency, members and stakeholders are welcome to observe any specific TF and/or Technical Committee (TC) meeting. While it is critical for RSPO to make important information and processes publicly available and easily accessible, the organisation is also committed to protecting confidential and private information.
Any member and/or stakeholder can register your interest here.
Key notes for any interested member/stakeholder:
Alongside your registration, observers should complete, sign and upload a copy of the Code of Conduct. The Code of Conduct can also be downloaded from the registration form.
Each registration is for ONE meeting ONLY. If you wish to attend two meetings (e.g., one TF meeting and one TC meeting), please register two times indicating the specific meeting and date you would like to observe.
We kindly ask that observers register their interest in observing any particular TF/TC meeting at least two weeks in advance. TF/TC meeting dates will be made available on this page.
Where to learn more about the Standards Review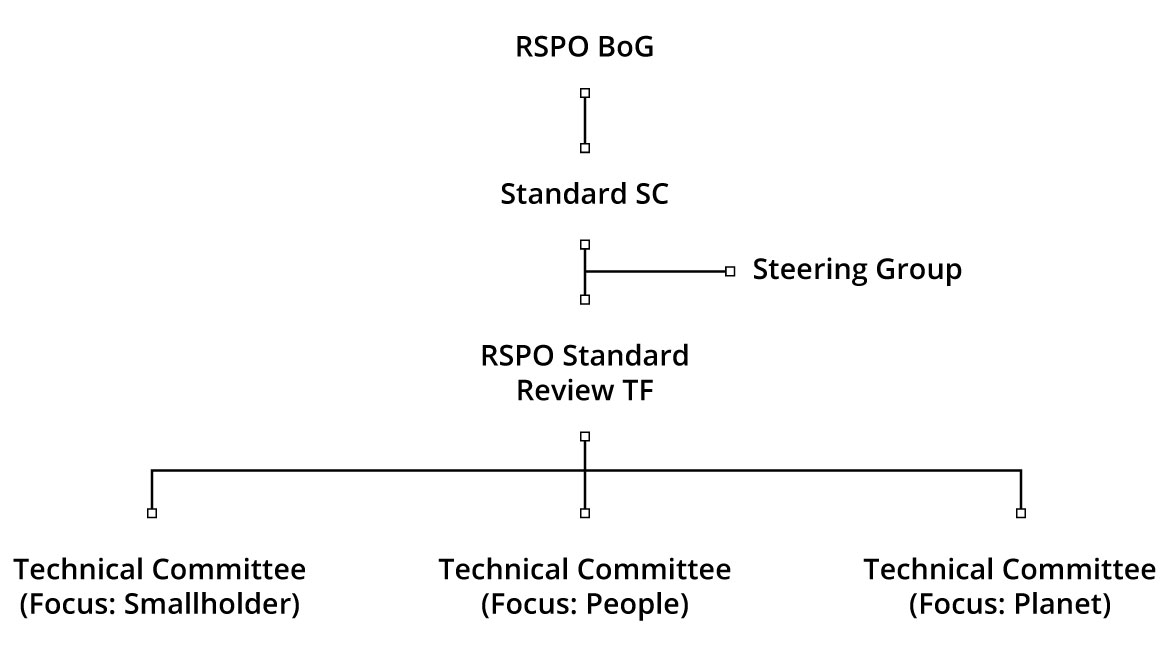 Governance Structure Members
The RSPO Standard Standing Committee (SSC) will provide oversight on the entire process, wherein a Steering Group, consisting of the CEO of the RSPO Secretariat and the Co-Chairs of the RSPO Standards, Assurance, Market Development and Smallholder Standing Committee will ensure a coordinated, comprehensive and joint approach to the review, and will make decisions in the event that consensus cannot be achieved at the TF level.
Secretariat
Role
Email
Task Force (TF) Coordinator
Technical Committee (TC) Coordinator (People)
Technical Committee (TC) Coordinator (Smallholder)
Technical Committee (TC) Coordinator (Planet)
Title
Filetype
Language
Modified