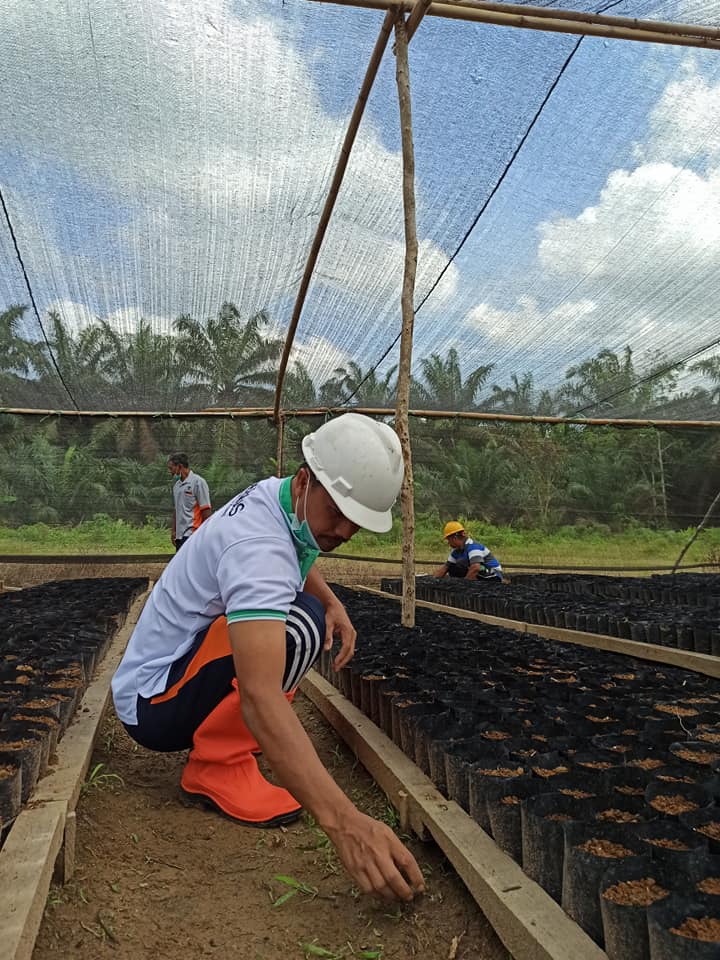 About the group
Number of smallholders: 526 = 374(M), 152 (W)
Total Area: 1354.4 Ha
On-going Facilitator: Setara Jambi, Fortasbi
Location of project: Mekar Jaya Village, Tabir Selatan Sub-district, Merangin District, Jambi Province
Country: Indonesia
Province: Jambi
SUSTAINABILITY JOURNEY STORY
Smallholder group committed to nature conservation and indigenous community development.
A smallholder group in Jambi Province of Indonesia is committed to protecting the environment while empowering an indigenous community as part of its efforts to maintain sustainable practices in their oil palm cultivation in the area.
The organization, called Gapoktan Tanjung Sehati, is an association of farmer groups located in the Mekar Jaya Village, Tabis Selatan Sub-district, Merangin District, in Jambi Province of Indonesia. It received RSPO Certification in 2014, and the members have since enjoyed many benefits from the RSPO Credit Sales.
Group Manager of the Association, Jalal Sayuti, said among the things experienced by the smallholders include knowledge about sustainable palm oil, increased sales, and financial soundness to purchase land as an asset. 
He explained the group plans to set further measures in preserving nature, a plan which will involve Suku Anak Dalam, the well-known indigenous population in Jambi Province.
"We plan to make a saung (small hut-like stilt house) where the Suku Anak Dalam ethnic group and Gapoktan Tanjung Sehati can hold meetings to discuss efforts to protect the environment. Some irresponsible people often paid children of this indigenous community to use a poisonous substance to catch fish in the river. We have shown them about other ways of fish farming, for instance, to make a fish pond with tarpaulin."
Sayuti explained the initiative was also possible because one member of the works as a teacher and has had experience teaching some children of the Suku Anak Dalam to read and write. "We thought this is a good opportunity to share our knowledge so they can also improve their livelihoods by farming fish in the pond." 
The group is now in the second surveillance audit of the second cycle of the five-year RSPO Certification period. "In the beginning, there was only a total of 213 hectares of plantations located relatively only in one vicinity. At that time, our motivation to set up a group was to improve the access in the surrounding area to ensure the transportation of our FFB could be smooth. Then, Yayasan Setara Jambi came and provided training on Best Management Practices and then introduced us to RSPO," he recalled and added that now, most farmers are well-trained in the cultivation. "They can work efficiently and refrain from using chemicals in weed control in the plantation, using the right fertilizer at the right dosage and applying it at the right location. In short, independent smallholders now understand how to manage plantations sustainably."
In the first cycle of the five-years after being RSPO certified, the group never received any new members. "After the first cycle of the five-year period passed, more farmers from neighbourhoods' villages were interested in joining. They can see the benefits of becoming sustainable farmers. It indeed took a while to expect trusts from most farmers."
This year, said Sayuti, the total certified area is about 700 hectares even though the potential to increase the hectarages is much higher. "Potentially, we still could get more members, but we were not allowed to hold gatherings to socialize our programs to groups of farmers because of Covid-19. In the end, the Internal Control System can only approach farmers individually."
He added that more people wanted to participate as they are not required to pay membership fees but will get benefits. "For example, our Association owns a car which can be used by members when they need to go to get medical care, free of charge. We live quite far from the nearest public health facilities, little support such as a free car is important," he explained. He also added that the Association received lots of supports from the government and private sectors after the group became RSPO certified.
Sayuti unveiled a plan to diversify the business of GTS by becoming a certified oil palm seedlings nursery. The group has obtained approval from the state-owned Indonesian Oil Palm Research Institute in Medan, North Sumatra to develop the nursery and now waiting for the second shipment of 12,000 seeds from Medan. "Some of our members and other farmers in this area will need to replant their oil palm soon. It makes perfect sense to prepare the certified seedlings from now," Sayuti explained reason behind the move.
Project Impact
Total area covered by the project
1354.4 Ha
Number of smallholders benefitting from this project
526
Number/percentage of women supported by this project
28.90% women in this project
How you can support
The group members are in the second surveillance audit of the second cycle of the five-year RSPO Certification period and has set a new plan to conserve nature by providing alternative livelihoods to an indigenous community in their area. This effort should be appreciated by the downstream players such as Consumer Good Manufacturers or retailers. 
Please give us support in the sustainable supply chain by purchasing the RSPO Smallholders Credits. There will be more attention and empowerment program towards youth of indigenous people which is important to ensure a sustainable production of oil palm. 
IMAGE GALLERY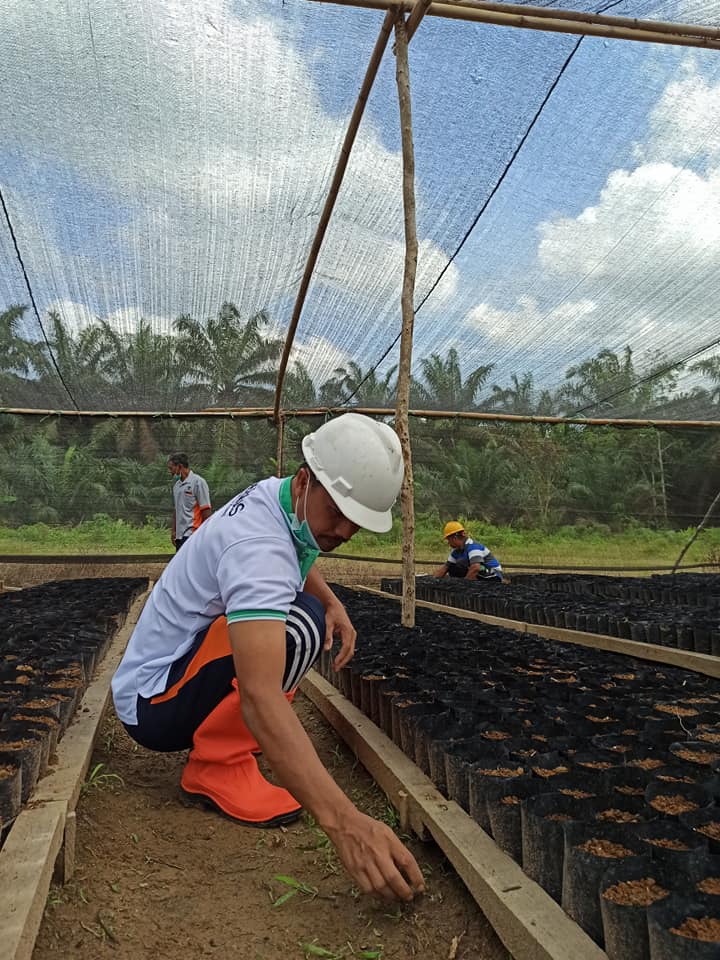 Gapoktan Tanjung Sehati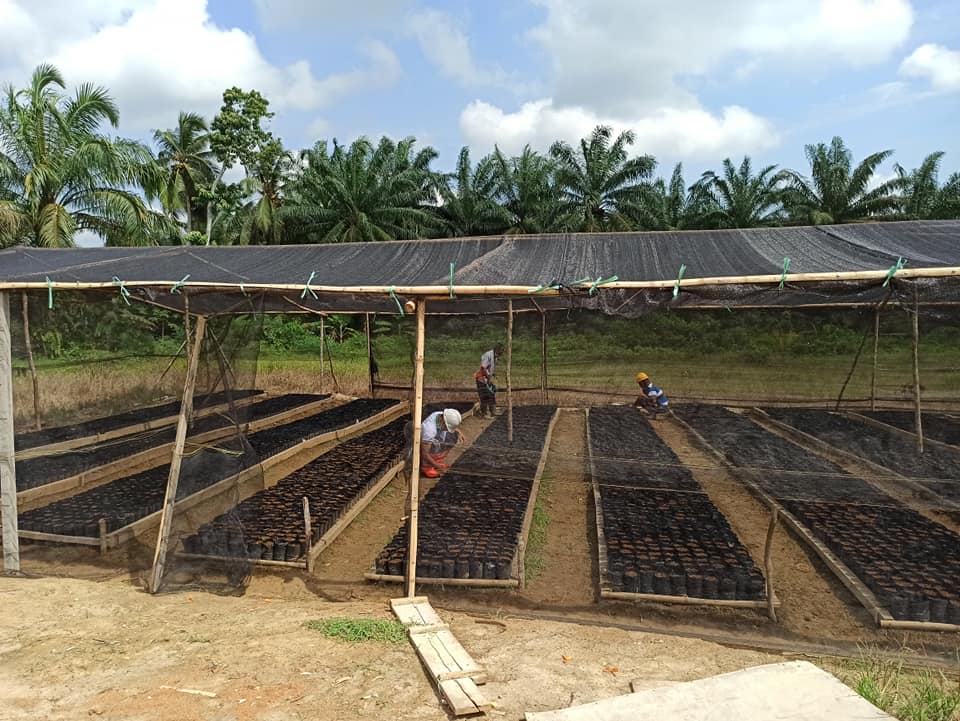 Gapoktan Tanjung Sehati